BRAZIL! Land of Sun, Friendship, Samba and Football!!! After my debut in Dublin, Ireland at ICANN54, Brazil is the second official work trip for me, Aji-the-RRAOsome tiger!
First stop was the capital city of Brasil, olá a partir de Brasília! Did you know that Brasília is a planned city that was built in 41 months, from 1956 to April 21, 1960, and is also a UNESCO World Heritage site http://whc.unesco.org/en/list?  RRAO~ I really think these aeroplane-like buildings are grrreat, paws up for modernist architecture!  If you want to learn more about this amazing planned city, read this: https://en.wikipedia.org/wiki/Brasília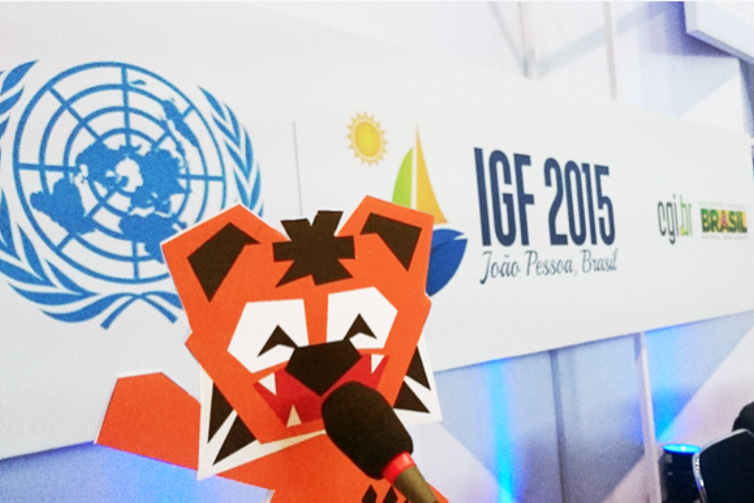 Next stop was João Pessoa, the host city for the 10th Internet Governance Forum (IGF).  The IGF is organized by the United Nations and is a place where the world comes together to talk about the Internet (totally UP MY ALLEY!) and more specifically Internet Governance (http://www.intgovforum.org).
Why does this matter to you and me, and all my wild animal friends out there?  The IGF a space for everyone interested to talk about things that could shape future policies for the Internet (the SUPER DUPER INVENTION that no one can live without) – and not enough people know that the internet has a big impact on wildlife too!  Geotagging those cute photos you take with AWESOME wildlife like my wild tiger cousins can lead poachers straight to where they are!  Something to keep in mind the next time you go adventuring and snapping pics in the wild – #turnoffgeotag!!
Another important fact to remember: the Internet is a neutral network – this means that both good and bad acts can be done on it.  What you can do to help is tip the scales in towards good, don't enable illegal trading of animal parts, and remember that you are what you buy!  All the great friends I made at IGF were really enthusiatic about helping spread this message, RRRAO~ Muito obrigado!
The 10th IGF in João Pessoa is also important for another reason, it's the 10th time that everyone is meeting to talk NETGOV and who knows if the world will continue to have a space like this to talk about the important stuff?  RRAO~ the United Nations General Assembly will meet in Dec 2015 in New York in a high-level meeting called WSIS+10 [https://publicadministration.un.org/wsis10/] to decide on the future of the IGF.  If you ask me, it's a NO-BRAINER!  RRAO~ it must go on!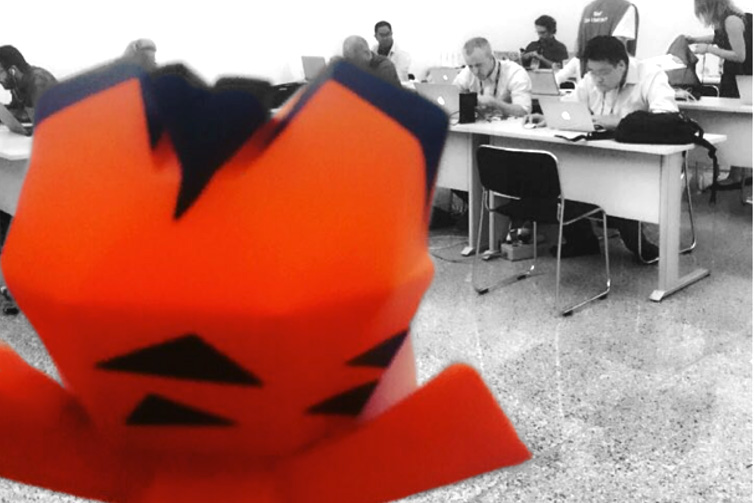 Look at everyone concentrating at the IGF sessions!
Wanna read more about all the COOL stuff I mentioned above?  Check out these LINKS, RRRAO!!
Brasília, capital of Brazil – https://en.wikipedia.org/wiki/Brasília and http://whc.unesco.org/en/list/445
João Pessoa, host city for the 10th IGF and the easternmost city in the Americas – https://en.wikipedia.org/wiki/João_Pessoa
Internet Governance Forum –  http://www.intgovforum.org
WSIS+10 – https://publicadministration.un.org/wsis10/